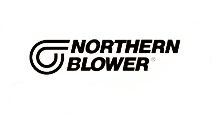 Since 1959, Northern Blower has been developing and manufacturing a complete line of quality fan products to serve customers worldwide. Northern Blower has a fan to fit most every need. A world leader, Northern Blower is committed to quality manufacturing and service. We can provide a fan specific to your needs whether custom fans, centrifugal fans, or axial fans.
Custom Fans
Unique fan solutions that are designed specifically for individual customer with particular requirements.
Typical options may include special materials, inlet boxes, dampers, insulation, unitary base, instrumentation, evase, guards, cooling wheels, shaft seals, water jets, wear liners, and special coatings.
Centrifugal Fans
Thousands of centrifugal fan designs for all types of applications and designed for challenging industrial processes.
General – Airfoil, Backward Incline, Square, Inline, Vent Sets
Industrial – Radial Blade, Material Handling
High Pressure – Airfoil, High-pressure Airfoil, Backward Curved, Pressure Blowers
OEM – Airfoil, Plenum, Plug
Axial Fans
Variety of designs and materials to provide general ventilation in industrial process applications, including difficult environments
Series 5300 Tubeaxial fans
Design 5314 Axial Panel Fans
Series 5300 and 7400 Roof Exhausters
Series 7400 Vaneaxial Fans
Design 7416 Clam-shell Vaneaxial Fans